Name: K Durai Kumar
Matric no: A0067351H
The Game: Pro Evolution Soccer 6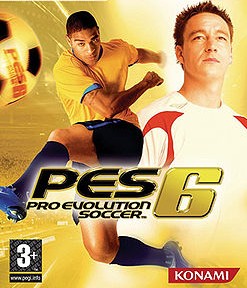 Game Website : http://www.pesgaming.com/
YouTube Link of the game play: http://www.youtube.com/watch?v=Em_MhKcN-EY
Experience
–          The Game is able to accurately capture the essence of what a player or a manager gets from playing a real-life soccer. Eg.Team play, winning, Buying and selling players.
–          Most players who patronize this game want to have a realistic experience of how it feels like to play soccer at club level or internationally. The game is able to satisfy that to great effect
Fun
–          The game is incredibly fun to play due to a few factors.
–          Not ever body is blessed with the ability to play soccer and this game breaks that barrier. It allows them to play the game and express themselves.
–          Soccer being an universally popular sport the rules are pretty easy to get and players easily understand the game.
–          Club football is extremely popular and the game allows players to pick their favourite teams and players and play with them.
–          The game also allows competition between game players that can get rather addictive.
Endogenous value
–          The game recreates the footballing world infront of the players eyes.
–          One is able to manage, play, buy and sell, compete for league and cup competitions.
–          Able to play and train their favorite teams and players
Challenge
–          The game allows you to challenge yourself on various levels. Club level, International level and also on a Continental level. This allows the players to challenge themselves and associate themselves to the respective competitions.
–          There are also various levels for each competitions.
–          Players can also compete against each other and also from players around the world
Competition
–          The game gives a relatively fair measurement of the player's skills, ability and knowledge. For Example there are areas where tactics have to be utilized such as in team formation and the type of players to be chosen. Players have to take note of their teams fatigue levels. So a player with a better knowledge and skill level is able to compete not only on the game-play but also tactically.
–           That does not mean that a player with a less knowledge on the game will lose out too much. As most of the concepts in football are rudimentary to any sports, one is able to learn it on the go.
–          Winning is a fundamental aspect of this game as a player will take great pleasure in scoring and creating goals. The game simulates certain elements like goal celebration, goal replays, top goalscorer, goal assists, best player and trophy winning sequences etc. These elements encourage a player subconsciously to score more and win.