As technology develops and advances , the demand and potential in VR/AR/MR increases tremendously. Their sole purpose are no longer just an entertainment tool(e.g games) as they are increasingly being introduced into professional fields. For example, VR has been used for virtual room tour in real estate industry as a solution to overcome the COVID-19 epidemic which caused real-world home tour almost impossible.
According to Chinacourt.org(in Chinese), a legal news website run by the State Council, mentioned that between 1 Jan 2020 and 4 March 2020, "about 110" Chinese property companies (mostly small to medium sized) have gone bankrupt in 2020
However, "Beike", an online Chinese real estate brokerage service, that has found success, as well as survived in COVID-19 period with the help and innovation from VR.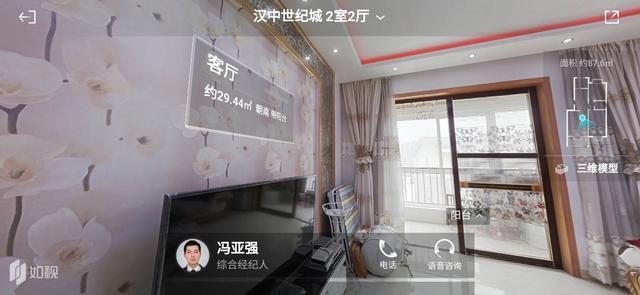 As a result, VR/AR/MR are truly the technology of the future, today.
In this post, i will first state some of the latest VR/AR/MR technologies available in the market and elaborate further on some of the interesting one, as well as my personal picks. Without further ado, let's begin!
Some of the Latest Technologies
VR CAVE
So you may wonder what is CAVE stand for ? Well, it is an acronym that stands for Cave Automatic Virtual Environment.
It is a virtual reality space where the walls, the floor and ceiling, act as giant projection surfaces to create a highly immersive virtual environment. It is composed of several projectors mounted on racks, and directed by Computers with professional graphic cards.
In order to experience CAVE, users will need to equip themselves with stereoscopic glasses and interact with projected visual content. The VR glasses are attached with tracking devices to provide signals to the computer on how to adjust the projected images as users walk around the environment. In details, the perspective is calculated in real time to match the user's point of view.
One of the advantages that CAVEs have as compared to normal Head Mounted Device (HMD) is that they offer users complete freedom of movement and a greater field of vision.
Another advantage is that it enhances collaboration capabilities with its 1-to-1 display scale. As a result, it is the ideal place to share experience/information to stakeholders, which also leads to enhancement in the decision-making process.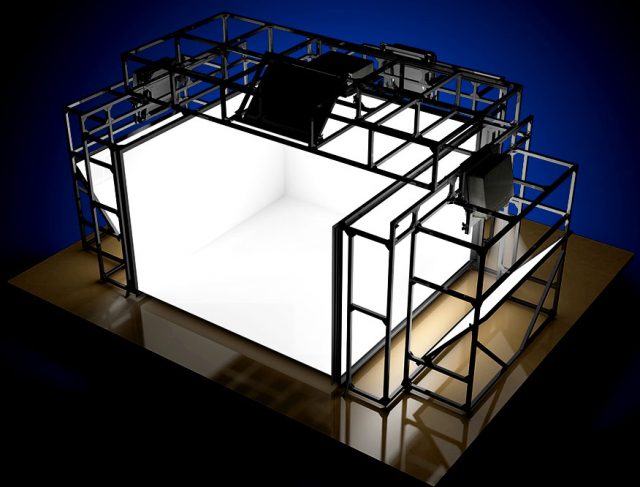 However, VR CAVEs are built and design targeting in the professional fields such as crisis management training and the "CAVE" is just too big and not portable for normal uses.
Oculus Quest 2 (My Preferred VR Choice)
As a result, Oculus Quest 2 that developed by Facebook is my number one choice for VR device.
The price of Quest 2 is reasonable starts at USD$ 299. It is a standalone headset that installed with the highest-end processor, the Snapdragon XR2. It is also a made-for-VR chip which includes some additional features that make it even compatible for VR usages.
Quest 2 has a per-eye resolution of 1832 x 1920(3.5 megapixels) with 'screen door effect' removed. This makes the graphic display in Quest 2 feels a bit more real than its previous version (Oculus Quest) and other VR devices.
Explanation: The screen door effect is a mesh-like appearance that occurs where visible gaps between pixels are seen on an electronic screen, usually when viewed at close proximity.
Quest 2 has hidden integrated speakers that allow audio to emanate from the headband. As a result, user will no longer need to wear an additional headphones to get that maximum immersion from Quest 2.
Last but not least, as mentioned before, Quest 2 is a standalone device, unlike HTC Vive Cosmos(require PC connection to work) and PS VR (require PlayStation 4 to work). Therefore, Quest 2 offers the greatest physical freedom by completely removing the cables and not requiring any external device to handle processing.
Overall, Oculus Quest 2 consist of most of the required features and standard that a user can expected at its reasonable price. Therefore, if i would like to get a VR headset for myself, i probably will go for Oculus Quest 2.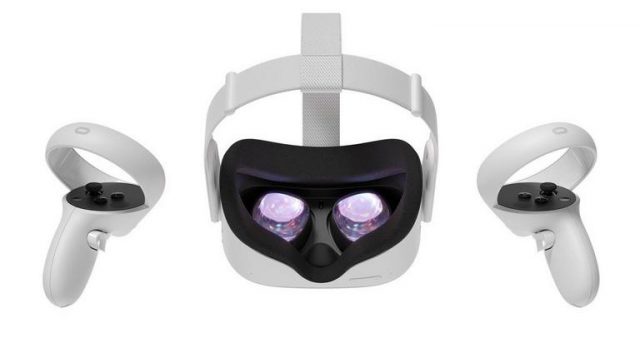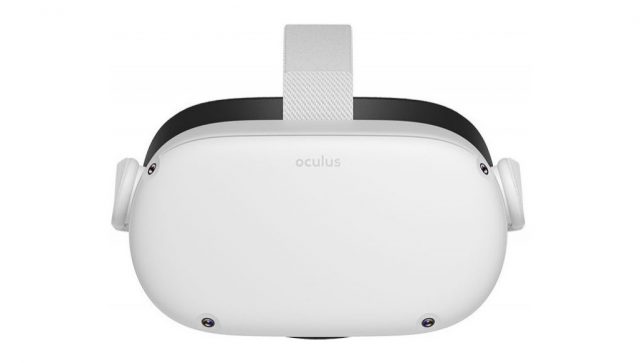 Mojo Vision's Augmented Reality Contact Lens
In 2020, Mojo Vision has announced their plan to build the world's first true smart contact lens, called the Mojo Lens. This Mojo Lens consists of the smallest densest dynamic display yet, the world's most power-efficient image sensor optimised for computer vision, a custom wireless radio , and motion sensors for eye movement tracking and image stabilisation.
The main highlight of the Mojo Lens is the 14K Pixel Per Inch (PPI) display that produce a world-record pixel pitch of over 14000 ppi and a pixel density of over 200Mppi, making it the smallest, densest display ever designed for AR technologies.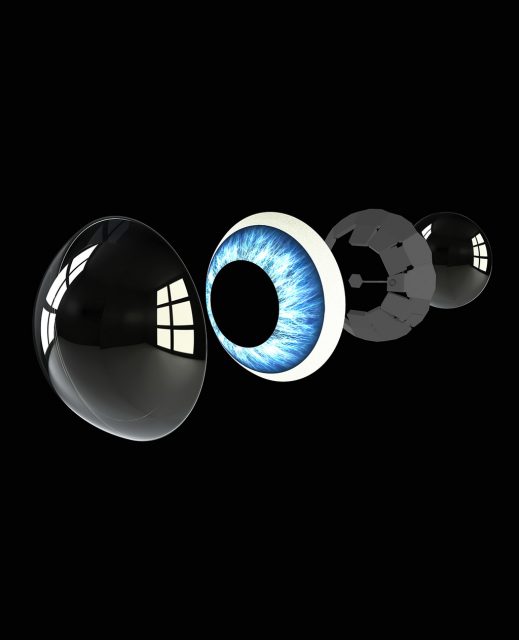 In my opinion, this is definitely a huge leap from the current VR/AR/MR technologies. However, such technologies might take some time to mature and get accepted by the public. Since nobody are willing to put something digital into their bare eyes. Nonetheless, i felt that Mojo Vision could plays an important role in advancing and maturing the field of VR/AR/MR technologies.
Nreal Light (My Preferred Choice For MR)
Nreal Light is an affordable MR glass that is light (as the product name shows), fashionable. It is also very comfortable to wear as it comes with 3 types of nose pads, so that user can attach accordingly to the device that fits their nose the most. In my opinion, comfort is an important factor in the design of the MR devices as i believe that one day, everyone will wear it from day to day.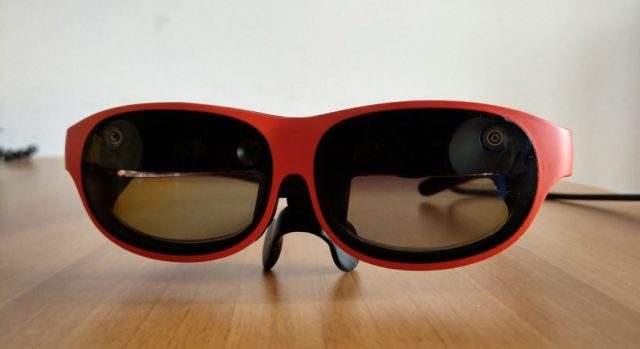 Moreover, it comes with integrated audio, this also means that it does not requires you to plug in your own set of headphones through an external jack.
It also consist of a feature where user can actually connect glasses to the USB C port of their laptop or computer so that user's computer will detect the glass as the secondary display and so mirroring the content of user's PC on the glass is made possible with Nreal.
Of course nothing is prefect and Nreal defintely needs to improve further in future. However, it's reasonable price and the features. as well as the quality are the main reasons that i picked it as my preferred MR choice. Although Hololens 2 by Microsoft are probably the best MR devices available right now, but it is way too expensive for its price and it is specifically designed for industry use.
Therefore, depending on the purpose of usages, i felt that Nreal Light consist of all necessary functionalities available as well as a fashionable and ergonomic product design, which is why i picked it for my MR choice.
Bonus
Creating Full Sensory Experience
Extended Reality (XR) is commonly used to refer to all types of VR/AR/MR in the aggregate. While i was researching for such articles from google, i came across an interesting article that mentioned about XR with scent unit.
One example is Vaqso, a Japanese company that created a scent unit that can be used/attached with any head-mounted device(HMD). The device contains five cartridges of pre-mixed scents. Surprisingly, one of their scent collection includes one scent called Zombie. Perhaps i guess it is to fulfil the demand in zombie related VR game out there 😛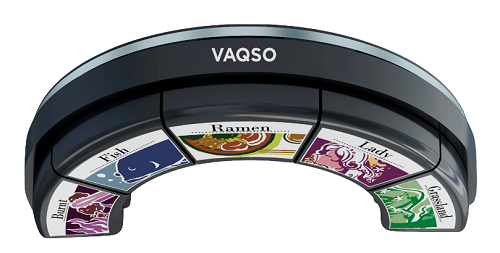 Other than scent, Brooklyn-based start-up company Feelreal has developed a mask unit that not only provides scent, but also vibration, heat, wind, and mist to enhance the user experience.
All in all, we can see that virtual reality technology has evolved tremendously throughout the years. We can expect more as future is full of possibility.
I am excited and can't wait to dive into the future with CS4240 Interaction Design for Virtual and Augmented Reality.