The field of AR, VR, and MR is rapidly getting recognisiton and is projected to be a multi-billion dollar industry by 2025 – due to its untapped potential in many diverse areas. With an exciting future ahead, this has spurred many companies to produce and designed their own headsets. In this post, I will be reviewing some of my favourite VR and MR headsets.
VR Headset – Oculus Quest 2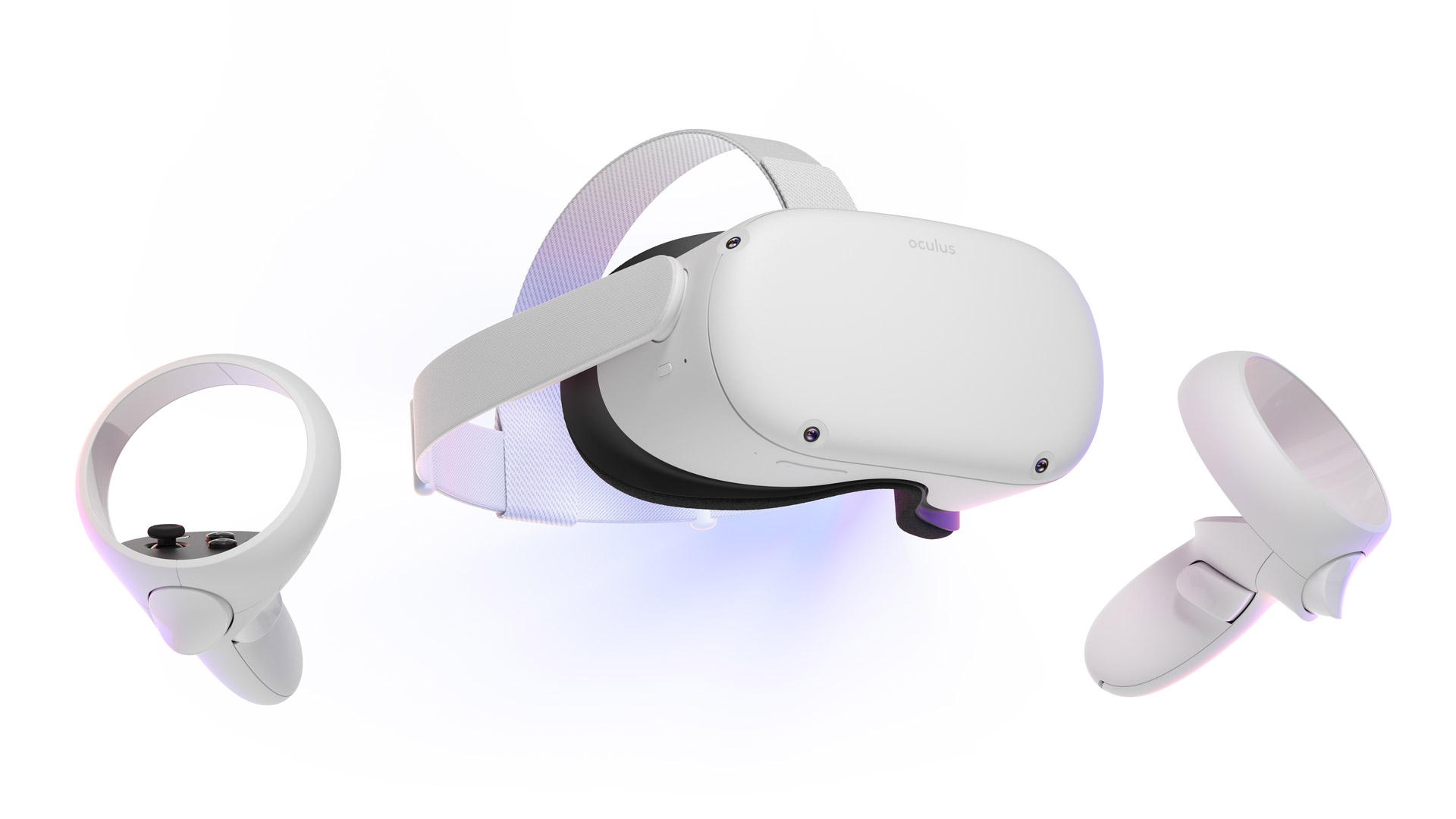 Oculus Quest 2 is the successor of Oculus Quest. The newly upgraded Oculus Quest 2 is lighter, sturdier, and performs way better than its predecessor. It makes for a more accessible VR headset due to it being standalone – meaning you do not have to connect it to a PC to play – and boast a cheaper price compared to its predecessor Oculus Quest (with better specifications too!).
Oculus Quest 2 setup is far easier than most of its peers; having no need to set up additional tracking cameras and able to accept almost all type of cable. Oculus Quest 2 can be used wireless as well, so you no longer have to worry about stepping on the cable when you are fully immersed in your game. Admittedly, using it in wireless mode means you have to give up some of the screen resolution and refresh rate.
Below is the specification for Oculus Quest 2.
| | |
| --- | --- |
| Starting price | USD $299 |
| Image | 1832x1920p per eye |
| Screen refresh rate | 75Hz at launch, will update to 90Hz |
| Weight | 503 grams |
| Battery life | 2 to 3 hours |
| CPU | Qualcomm Snapdragon XR2 |
| RAM | 6GB |
| Controller charging | AA batteries (2) |
Comparison with Oculus Quest
Oculus Quest 2 feels like a direct upgrade on most aspects compared to its predecessor. We will now highlight problems that Oculus Quest 2 has resolved where its predecessor has stumbled – or the other way around!
In terms of hardware, Oculus Quest 2 is vastly superior to Oculus Quest. Oculus Quest 2 boast higher resolution, lighter weight, higher RAM, higher refresh rate, and higher computational power. There is no argument here; Oculus Quest 2's hardware is simply better than Oculus Quest's hardware.
Oculus Quest 2 being able to accept most cable type is a life quality improvement that Oculus has introduced in comparison to Oculus Quest that only accepts USB 3 cable. This is a sore point of Oculus Quest as there are complains about user not being able to find high quality USB 3 cable with suitable length.
Another subtle improvement is the battery on the controller of Oculus Quest 2. While both Oculus Quest and Oculus Quest 2 require the same type and number of battery, Oculus Quest 2 has a clear advantage of simply having a better battery container and longer battery life. Oculus Quest's battery container often comes loose, in which it could lose contact with the battery during fast movement – thus resulting in the controller not tracking user movement momentarily. For movement intense game such as Beat Saber, this little lapse can cause us to lose! Oculus Quest 2 manages to resolve this issue by having a more sturdy battery container that holds the battery in place.
Notably, Oculus Quest 2 requires mandatory Facebook login whereas Oculus Quest treat Facebook login as optional. Facebook claims that this would allow them to create a more consistent experience for users as well as better data security. Some may treat it as a plus, some may treat it negatively – you decide.
One of Oculus Quest 2's feature that I personally treat as a downgrade is the head strap. In contrast to the triangle style strap of Oculus Quest, Oculus Quest 2 supports a cross style strap. The triangle strap of Oculus Quest allows the strap to cup the back of the head, allowing for better strapping and counter balance the weight of VR headsets.
Fortunately, Oculus provides an alternative to the head strap, named Oculus Quest 2 Elite Strap. The Oculus Quest 2 Elite Strap provide more stability and better fitting to Oculus Quest 2, making it more comfortable and stable for prolonged use. Admittedly, equipping the Oculus Quest 2 Elite Strap increases the weight of Oculus Quest 2 past 600g. However, the additional weight is situated at the opposite end of the VR headset, allowing it actually counter balance the momentum of the VR headset. The Oculus Quest 2 Elite Strap (without battery) comes at USD $49. When combined with the starting price of Oculus Quest 2 of USD $299, it totals up to USD $348 – which is still below the starting price of Oculus Quest of USD $399.
MR Headset – Nreal Light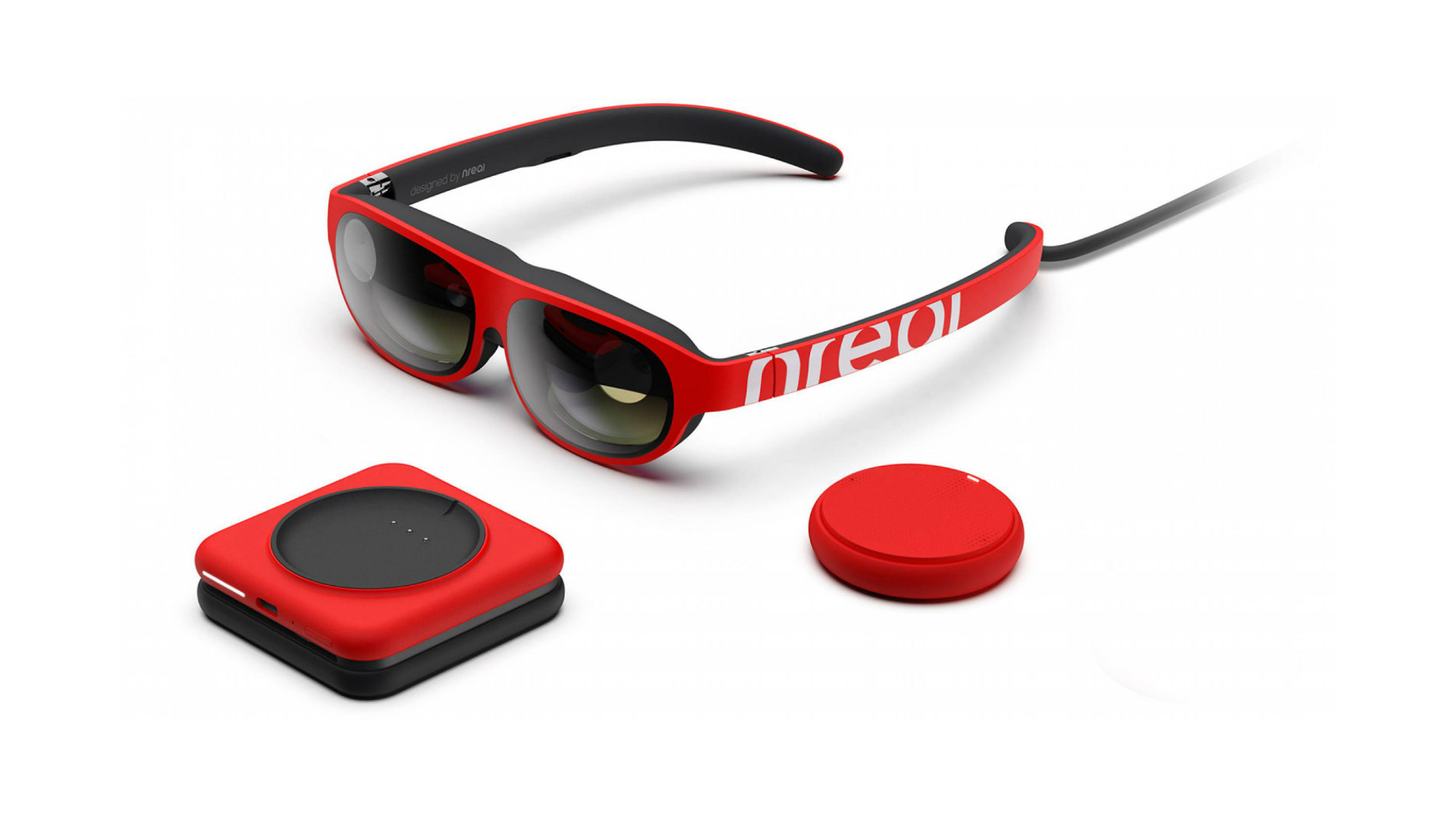 Nreal Light is the new contender for MR headsets with affordable price and being lightweight, designed to look like fashionable sunglasses. Nreal Light has two tracking cameras on the side and uses an RGB camera at the centre.
Due to its commitment being light, Nreal Light itself has the drawback of not having its own computational power or battery. Instead, it has USB-C plug that allows it to make use other computational unit such as your phone, laptop, or PC.
Below is the specification of Nreal Light.
| | |
| --- | --- |
| Starting price | USD $500 |
| CPU | Qualcomm Snapdragon 845 |
| Image | 1080p resolution per eye, up to 1,000 nits brightness |
| Connectivity | USB-C |
| Weight | 106g |
| Battery Life | ~3 hours |
| FOV | 52 degrees |
| OS | Android OS |
Comparison with Microsoft Hololens 2
In terms of pricing, Nreal is a much cheaper alternative to Microsoft Hololens 2. In comparison to Microsoft Hololens 2 price at ~USD$3,500, Nreal Light is marketed to be the budget MR headset at ~USD$500. Nreal Light is targeted for public, everyday use instead for enterprise use that Microsoft Hololens 2 is designed for.
With such price, this begs the question whether Nreal performance would pale in contrast to Microsoft Hololens 2. Surprisingly, Nreal Light display is able to solve the 'rainbow' artifact in Microsoft Hololens 2; where models texture would be seemingly overlaid with rainbow pattern. Nreal Light is able to do so using a completely different principle in their display pipeline.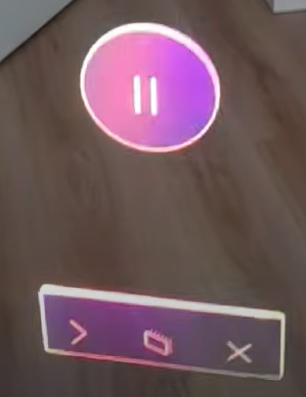 Nreal Light, as the name suggests, comes at a much lighter weight than Microsoft Hololens 2; 106g to 566g. Nreal Light is the lightest MR headset in the market by far. This allows for far, prolonged usage without any discomfort.
Nreal Light provide the same 52 degrees FOV as Microsoft Hololens 2. The smaller FOV compared to other MR headsets (e.g. Dimension DXG Ajna Lens has 95 degrees FOV) means that clipping often occurs when models are viewed from short distance.
Admittedly, Nreal Light falls short in terms of extensive interaction capability and processing power that Microsoft Hololens 2 offer. Nreal Light also falls short in terms of resolution; having 1080x1080p/eye resolution in comparison to 2048x1080p/eye resolution of Microsoft Hololens 2. While this may seem to be a deal breaker, the fact that Nreal Light is priced at 1/7th of the price of its counterpart still makes a pretty good case for casual usage of MR headsets.