Despite not owning any VR devices, I have used some of the popular devices on the market at exhibition demos, or borrowing them from friends, so I have a pretty good idea of what the ideal VR experience would be like.
| | | | | |
| --- | --- | --- | --- | --- |
| Specs | Oculus Quest 2 | HTC Vive Pro | Valve Index | Oculus Rift S |
| Starting price (USD) | $299 | $599 | $999 | $399 |
| Screen resolution per eye (pixels) | 1832 x 1920 | 1440 x 1600 | 1440 x 1600 | 1280 x 1440 |
| Field of view (degrees) | 90 | 110 | ~130 | 110 |
| Max refresh rate (Hz) | 90 | 90 | 120 | 80 |
| Weight (g) | 503 | 470 | 809 | 500 |
| Tracking | Inside out | Lighthouse | Lighthouse | Inside out |
| Playtime (Battery capacity in hrs) | 2 to 3 | – | – | – |
| Graphics | Snapdragon XR2 | PC | PC | PC |
| Games | Oculus Quest Store (Android-based games) | Steam VR & Viveport | Steam VR | Oculus Store & Steam VR |
| Controllers | Oculus Touch | Vive Controllers | Valve Index controllers | Oculus Touch |
Favourite VR Device: Oculus Quest 2
One of the best VR headsets that are currently available which I would love to purchase, would be the Oculus Quest 2. It has a clean white design and built-in speakers which makes it good for portable use. This provides an immersive experience, eliminating the need for external speakers or additional peripherals. Another feature that I really enjoy is that you can set up the playing area and boundaries just by drawing it. Its portable design and quality is what makes its price point worth it.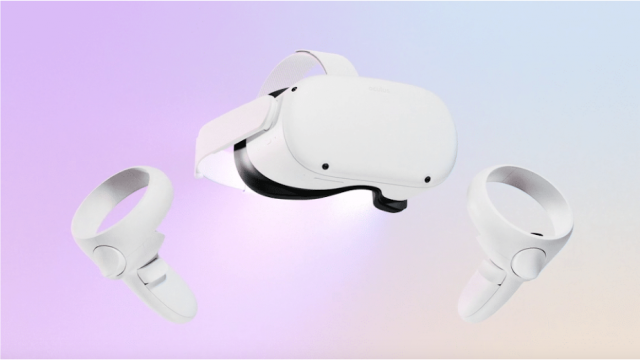 Oculus also has one of the greatest software support behind it with a store full of amazing games that you can play as a standalone device. The developers make constant updates with the graphics improving and getting crispier every version. Its resolution and refresh rate is also one of the best in VR devices with at 1832 x 1920 and 90Hz as well as 6 degrees of freedom allowing for greater freedom of movement. In a nutshell, these amazing features make it one of the best choices available in the market right now as an all-in-one VR headset.
Favourite MR Headset: Microsoft Hololens 2
Although I do not own a MR Headset, I observed that the Microsoft Hololens is one of the best in the market at the moment. It has well designed ergonomics and looks comfortable to use compared to some of the bulkier headsets in the market. Less bulky headsets will allow for longer hours of use and less intrusive to user experience. Moreover, it also has an impressive 2K resolution of 2048 x 1080 pixels. In terms of environment understanding, it has improved spatial mapping capabilities compared to the first Hololens which means it will be able to operate at a faster rate. This, as well as 4 visible light cameras which means that it is able to track more movements, allowing for more interactivity with the environment.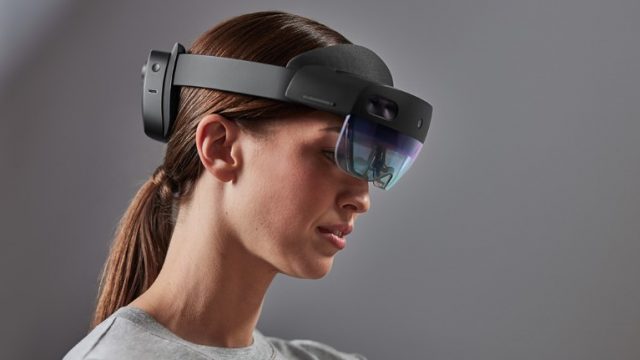 The Hololens 2 is priced at an extremely high price point of $3500 and reasonably so, as it is targetted for business use. It is hopeful that the price point of future MR devices can be lowered to a comfortable consumer price point.
I am excited to see what the industry has to offer in the future and surely we will see leaps and bounds in the development of VR, AR, and MR technologies in the years to come.