Dance Central VR is not just any game, it's an experience – a lifestyle. You can now indulge in a virtual partying or clubbing environment at the convenience of being at home. Yet, it is also not just a place to gather and dance together, but to also interact with characters in the scene and feel safe to unleash your hidden dance talents. If you have played and enjoyed the past titles of non-VR Dance Central, this game takes your music immersion to the next level.
Seamless Flow from Previous Titles
Harmonix has released various versions on non-VR platforms prior to the 2019 VR version. They have made a noticeable effort to keep characters who were previously present in the older versions. For seasoned players of this series, it gives them a sense of instant connection with the game and it feels less foreign to be dancing with familiar appearances. For newer players, it gives them relevant insights on how other versions are like without having to play them. The game mechanics remain the same for the essential part – the dancing itself. Players still get to choose their favourite tracks and emulate dance moves shown on the screen. As an upgrade, what I really appreciate is the fact that the characters now are more diverse in culture, experiences and also proportions. This adaptation made it more relatable for users as it mirrors the real society's current efforts to embrace differences in people across the globe
Usage of Characters
The characters are used as a way to provide dance tutorials and a guide for users to visually learn how to dance by copying what they see. I was impressed by the amount of thought placed into designing the characters, as the level of interaction with them is sufficiently deep to immerse you into a whole new social circle whenever you play. Each character has a story to tell, and they are highly relatable to real life scenarios (such as wealth and daddy issues). The mode of interaction requires you to be familiar with the environment and players can text them or even receive a voice message from them! What is really interesting is that despite having a fixed set of songs to dance with, the same song feels different when you dance with different people. In a sense, the game discreetly provides different game paths through the emotions and experience with the characters so that players will constantly find entertainment at their own will.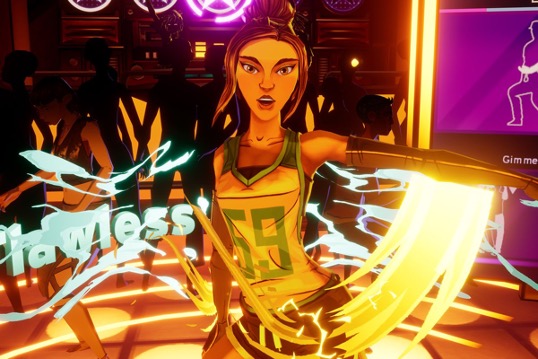 Ambience and Setting
Together with the presence of interactions within the game, the environment plays a very big significance in making the whole gameplay feel real. You will really feel as if you are partying you are the main character in the club. When you hit combos and the song gets more hyped up, the mood changes are further enhanced by animations and lighting around you and your dance partner. The loading of tracks are also seamless and does not take you out of the experience. Such subtle differences contribute to the emotions players may experience as they dance throughout the songs, thus intrinsically providing motivation to perform better.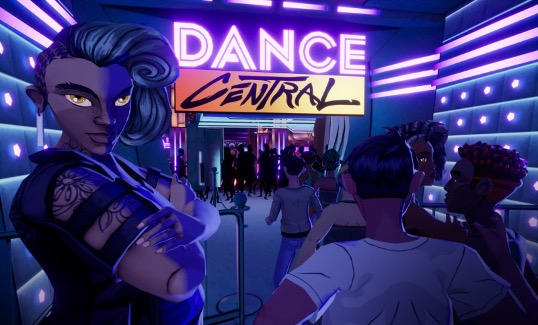 Competition
Players can dance alone or with other players in battles. From my personal experiences as a dancer, dance battles in our society are seen more of an exchange, appreciating each other's hard work and celebrating successes. In this case, the idea of incorporation battles as competition brings this concept over to the virtual world and makes the competitiveness more natural and welcoming. It feels more like a gathering – which links with the setting and story. Even when dancing alone, it brings positive emotions and players can treat it as a self competition, where they practice to be better versions of themselves. This approach provides entertainment and incentives without disturbing the core essence of what it is to enjoy dancing for yourself and with others.
Room for improvement
A possible downside is that despite the characters having strong interactions, the depth of story and plot is not consistent across characters. This means that players may tend to be closer to certain characters over time because they simply offer more. A viable option is to add more story or plot to the characters lacking in it. However, I feel that the connection you feel with someone may not necessarily be proportional to the amount of information you know about each other. Rather, perhaps a better way would be to improve on the frequency of initiative taken by the character(s) to contact the player during gameplay so that more meaningful impressions can be made.
Personal thoughts
Overall, this game gives players a highly stable and holistic VR rhythm experience. It even includes small details such as having a wardrobe of clothes to choose from and dress up before entering the club, having people welcome you as you navigate into the area and possessing a personal phone to play tracks or communicate with others. Fun fact : your interaction with one character affects how another character might perceive their interaction with you. Personally I would say there are no misses in this game, only hits (and combos).