Introduction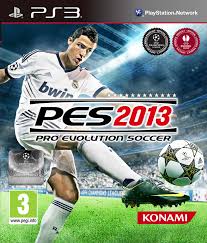 Pro Evolution Soccer 2013 is an association football video game, developed by Konami and published on April 18, 2012. The players are encouraged to take control of one soccer team or player to win a tournament or a single match, of which the opponents could be either an AI or another human player. Different soccer tactics and skills can be applied and they will perform differently on different players. According to public game reviews, this version is widely recognized as "one of the most classic versions" in the "Pro Evolution Soccer" series. Click here to view the trailer of this game.
Lens #7 Element tetrad
Aesthetics
During game period, the game scene resembles an actual football court with different views including wide view, live TV view, and player-focus view, etc. There will also be playback for goals, shots on goals and fouls right after they happen on court. In addition, other administrative scenes including players booked and substitutions made will also cause the game to pause and playback just like live TV. After the game, players' off-court life would also be shown including their life in trainings, their communications with coach and managers etc.
 Story
After a busy and fruitful trade window, the season of 2013/2014 kicks start with passionate players and teams. Some of them try to defend their glory they gain from previous seasons, some of them who did not perform well in the past finally got their chance to prove themselves again. There are several mode, including friendly, starting a career as a manager or a player, or playing a specific tournament.
Mechanics
Most soccer tactics and skills are made available in this version. For attacking options, you can control your player to do short pass, long pass, straight ball, volley, different types of fake actions. On the contrary, for defending options, you can switch player to control(only when you are controlling an entire team) and conduct following, tackling, clearing, goalkeeper out, etc.
Besides these skills inside the game, you can set the mode of playing as a team before a match and you can adjust the plans according to different game scenarios.
Technology
The majority of PES 2013 is developed in C++ and 4A engine, it also allows different players to connect to each other in PC, Playstation, Xbox, etc.
Lens #32 Meaningful choices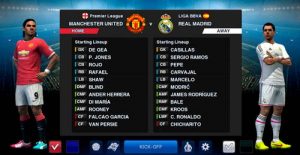 In order to provide a suitable difficulty and create an entertaining experience for the user, this game provide plenty of pre-game setup, which is intuitive and concise. Firstly, you can easily set different difficulty level to get a satisfying experience. Secondly, all teams are up to your choice in matches and you can change transfer players from clubs and national teams in order to form the "dream team" of your own. You can even create new players who simulate yourself as well. Moreover, there are a large number of setup to be used in pre-game configuration, you can change your formation, put more people to defend the opponent's key players, etc. To sum up, this is a game that provide you with sufficient but not redundant choices.
Lens #1 Essential experience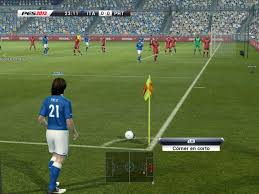 Enthusiastic football fans can find this game really attractive and even addictive, because it covers more or less everything that can be seen in soccer world. When we are playing this game, it feels like that we are really one player or manager that is handling businesses carefully in the soccer world and fighting hard on the pitch. In the real world, the team you like might be currently suffering from defeats, but you can always pick up your pride because you are literally the god of this soccer world.
Lens #6 Problem Solving
One of the most attractive features of this soccer game is that the computer will start to adjust your style of playing during a tournament or a career. Therefore, it is impossible for you to stick to one strategy and win all matches because the computer will gradually adapt to your style of playing, therefore you need to solve the problem of creating new strategies to beat the opponent AI player. Moreover, when you are conceded with goals, the players are simulated to be more "nervous" and therefore influence their style and skills of playing. In other words, it makes it harder to score goals when you are 0-1 down than you are still 0-0. These designs provide quite deep level of simulation of real soccer match, and requires the players to think in different situations.