As the world of AR/VR/MR is new to me (having only fiddled with HWs a few times), I naturally turned to Google in search of the latest HWs for 2020.
Based on pcmag, these are the latest VR HWs for 2020 and their respective specifications and reviews:
Link: https://sea.pcmag.com/consumer-electronics-reviews-ratings-comparisons/10991/the-best-vr-headsets
Based on my previous experiences, I have always found that VR HWs are either clunky, headache-inducing or just too expensive for the normal consumer. I guess that's why despite owning a gaming laptop and a PlayStation that are perfectly capable of supporting VR games, I never really bought into the hype.
That is until I bought a Nintendo Switch last year and found this really cool addition that Nintendo has introduced to the VR world:
Behold the Nintendo Labo VR Kit made for the Nintendo Switch: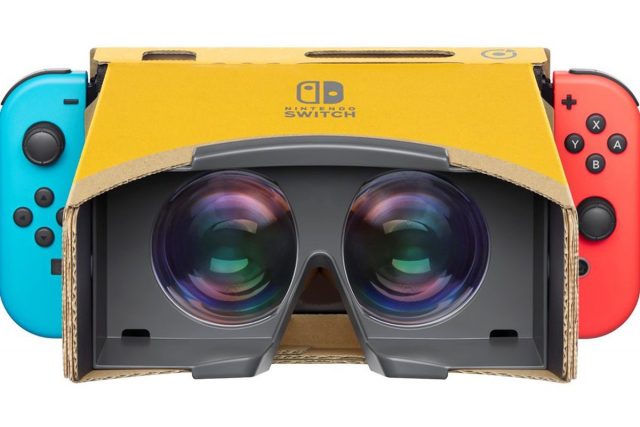 Before someone mocks the design and appeal of this product (I mean who has heard of a cardboard headset? Is this a copycat of the Google Cardboard VR?), hear me out on why this is one of my favourite VR HWs! However, we first need to understand Nintendo's motivations behind creating such a product.
What Nintendo has done was truly bizarre at the time when this product was released. Like many gaming and PC companies, Nintendo wanted to enter the VR market, but it did not want to stand beside the slew of competitors such as Microsoft, Google, HTC, Sony, who were all more than capable of creating the best VRs HWs possible. Furthermore, Nintendo devices have always been geared towards a younger audience and its latest Nintendo Switch product doesn't even have the graphical horsepower like most of its competition such as the Xbox and PlayStation counterparts. Thus, Nintendo did what it had to do, it created a VR headset that draws the users' creativity at a much lower price point, geared towards its own unique target audience.
The Nintendo Labo VR is a cardboard VR headset that introduces features and accessories you think only a company such a DIY company such as IKEA would think of. There are a range of things to build and customize the VR headset with accessories such as a Blaster, an Elephant, and even a Bird! These accessories make the VR experience a truly unique one as they complement the cartoony and kid-friendly characteristics of a typical Nintendo game. With a battery life depending on the Switch console itself as well as graphic limitations, it is a good entry-point for experiencing the VR world without worrying about charging ever so often.
As such, this product taps on the creativity and imagination in you to experience a world of VR that is unlike many traditional VR headsets. Thus, it is one of my favourite VR HWs.
Now that we have covered a VR HW that is more for entry-level VR experiences, the next entry for my favourite MR HW will be more serious in terms of specifications in order to blur the lines between reality and virtual reality perfectly.
My favourite mixed-reality HW has to be the Asus Windows MR headset (HC102)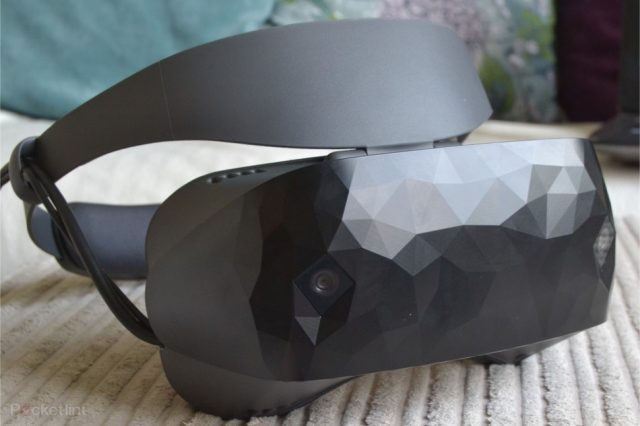 Looks like something from the future, doesn't it?
At less than 400g (according to Asus' website), it is by far one of the lighter MR headsets and it features a design that is ergonomic and elegant. One can simply just flip up the visor and take a short breather when required; a plus for usability and user safety. However, the best part of this headset is the fact that it is cheaper than most of its competitors such as Samsung as well as an easy setup that doesn't require too much horsepower on your computer.
This makes it affordable and available to the average consumer who just wants to get in on the action whilst getting the same refresh rates and sufficient visuals that a MR headset needs.
As you can see from my choices, I am particularly fond of companies that go out of their way to create something unique, comfortable and affordable for consumers. Sure, my favourites don't provide the most graphically intense visuals or the best possible experience. However, what is important to gamers and consumers is the illusion of a virtual/mixed world that seems real enough to get you in on the action.
Author: Darren Sim A0136233N
Images are sourced from Google or the products' respective websites.