For VR HMD I prefer to choose the Oculus Quest all-in-one VR gaming headset. This one sells $399 on Amazon.
All-in-one VR: Simply set up the device with your Oculus mobile app and Oculus Quest has everything you need to explore VR, right out of the box
Insight tracking: Oculus Insight tracking system instantly reflects your movements in VR without the need for any external accessories
Touch controllers: Oculus Touch controllers precisely recreate your hands, their gestures and interactions, so every game is real enough to reach out and touch
Beyond room-scale: Oculus Quest works with your environment, so you can play standing or sitting, in spaces big or small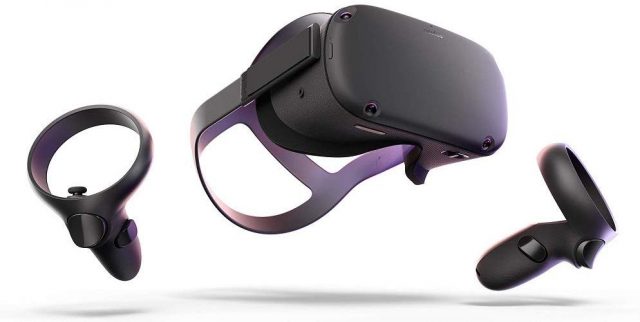 For AR/MR I prefer HoloLens 2.
HoloLens 2 offers the most comfortable and immersive mixed reality experience available, with industry-leading solutions that deliver value in minutes—all enhanced by the reliability, security, and scalability of cloud and AI services from Microsoft.
Immersive: See more holograms at once through the greatly increased field of view. Read text and see intricate details on 3D images more easily and comfortably with industry-leading resolution.
Ergonomic: Wear HoloLens 2 longer and more comfortably with a dial-in fit system designed for extended use. And keep your glasses on—the headset slides right over them. When it's time to switch tasks, flip the visor up to step out of mixed reality.
Instinctual: Touch, grasp, and move holograms in ways that feel natural—they respond a lot like real objects. Log in to HoloLens 2 instantly and securely using just your eyes with Windows Hello. And voice commands work even in noisy industrial environments through smart microphones and natural language speech processing.
Untethered: Move freely, with no wires or external packs to get in your way. The HoloLens 2 headset is a self-contained computer with Wi-Fi connectivity, which means that everything you need goes with you while you work.
(I passed the due because I didn't get this module before 20 Jan. This is a make up homework.)