List of VR headsets:
| | | | | | | |
| --- | --- | --- | --- | --- | --- | --- |
| Headset | Processor type | Upfront Cost (USD) | DoF head-tracking | Resolution | Refresh rate | Battery life |
| Oculus Rift S | External PC | 399 | 6 | 1,280 by 1,440 | 80Hz | Unlimited |
| Oculus Quest | In-built Snapdragon 835 processor | 499 (128GB) | 6 | 1,440 by 1,600 | 72Hz | 3648mAh (2-3 hrs) |
| HTC Vive | External PC | 499 | 6 | 1,080 by 1,200 | 90Hz | Unlimited |
| Lenovo Mirage Solo | In-built Snapdragon 835 processor | 399 | 6 | 1,280 by 1,440 | 75Hz | 4000mAh (2.5 hr) |
| Google Daydream View | Eternal mobile devices | 49 | 3 | Depends on phone | Depends on phone | Depends on phone |
| Google Cardboard | External mobile devices | 15 | 3 | Depends on phone | Depends on phone | Depends on phone |
Note: 3 DoF head-tracking means you can only track rotational movement. 6 DoF head-tracking means you can track both position and rotation.

Preferred VR headset:
I look out for 3 main things in a VR headset, which are cost, convenience and games supported.
I rate games supported > cost > convenience because I feel that the best VR headset should provide me with a pleasant game experience with the games I want to play at a reasonable price.
However, since my taste in VR games are usually compatible with most VR devices, cost and convenience will be the deciding factor to my prefered VR headset.
In terms of cost, Google Daydream View seems to offer the best value because it uses mobile devices as its processor. Since mobile devices can do other things besides playing VR games, its value is far greater than standalone VR headsets such as Oculus Quest/ Lenovo Mirage Solo where the extra cost for in-built processor can only be used to power VR related content. 
Google Daydream View also has better materials which makes it more lasting than Google Cardboard and hence its worth the extra price. Not to mention the aesthetics of Google Daydream looks much better than that of Cardboard, providing a soft comfortable feel akin to wearing a sleeping mask.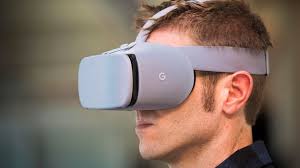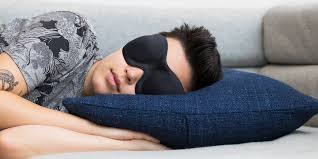 In terms of convenience, Google Daydream View wins over wired headsets like Oculus Rift S/HTC Vive as it is so much easier to set up with it and there are no wire management to be done. Google Daydream View is also much more portable compared to Oculus Rift S/HTC Vive which means that I can enjoy my VR games anywhere, anytime.
Though the battery life of Google Daydream View is only as long as your mobile phone can hold which is usually around 2.5 hrs, I feel that it is a sufficient gaming time for me.
Hence my prefered VR headsets would be the Google Daydream View due to its low cost and portability.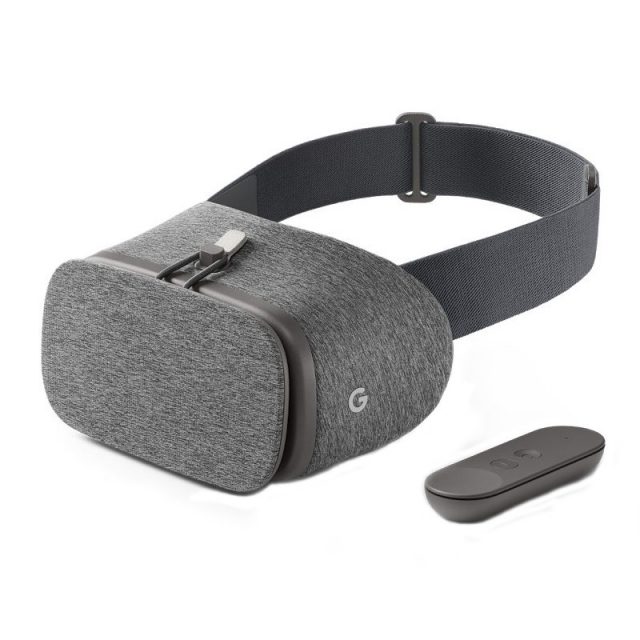 List of MR headsets:
Headset
Cost (USD)
Field of View
Resolution 
Controls
OS
HoloLens 2
3,500
52 by 50
2k
– Hand tracking
– Voice recognition
Windows Holographic OS
Magic Leap 1
2,295
43 by 30
1280 by 960
– Physical controller
– Hand tracking
Lumin OS
Holokit
30 + supported mobile phone
76
Depends on phone
– Gesture tracking with manomotion 
– External bluetooth controller
Holokit + phone OS
Occipital Bridge
399 + supported iphone
120
Depends on iphone
– Bridge controller
Bridge Engine + iphone OS
Preferred MR headset:
For MR headset, I would look into 4 things – interface, processing power, graphic quality and control.
I personally rank them as such: control > processing power > graphic quality > interface.
In terms of interface, I am personally more familiar with windows interface and windows OS, hence I find the interfaces of HoloLens 2 more intuitive to use than Magic Leap 1.
In terms of processing power, HoloLens 2 being backed by microsoft provides remote rendering for microsoft azure cloud subscribers, which enabled more powerful processing and hence allows greater interactivity. This cloud processing power also has the potential to surpass any mobile processing power that mobile MR headsets such as Holokit and Occipital Bridge has to offer, making HoloLens 2 having the best processing power out of all the headsets.
In terms of graphic qualtity, HoloLens 2 has a higher resolution and a larger field of view than Magic Leap 1, providing a clearer augmented reality imagery with a greater effective area of AR. Though HoloLens 2 has a smaller field of view compared to mobile MR headsets, it compensates with a much higher holographic image quality of 2K resolution.
In terms of controls, HoloLens 2 has better hand tracking control system that tracks fingers, enabling more interactions to be made possible, such as playing an augmented reality piano without the need of a controller. This enabled organic interactions that feels natural and intuitive.
The Magic Leap 1 hand tracking is much inferior and only tracks 8 predefined gestural commands, hence its main source of input is through a controller.
Occipital bridge and Holokit both enabled interactions but via an external bluetooth controller. Holokit does provides some gesture inputs through monomotion but its tracking are limited to predefined gestures.
Thus, my preferred choice of MR headset would be the HoloLens 2. Although it is much more expensive and is currently only available for corporate purchase, its specifications and features are much better than that of Magic Leap 1. Having a superior hand tracking that enabled organic interactions without any wires provides a seemless MR experience which are not replicatable by any of the other MR headsets currently. I believe if the HoloLens 2 continues to develop, it will eventually be commercialised to the masses which would bring down its price.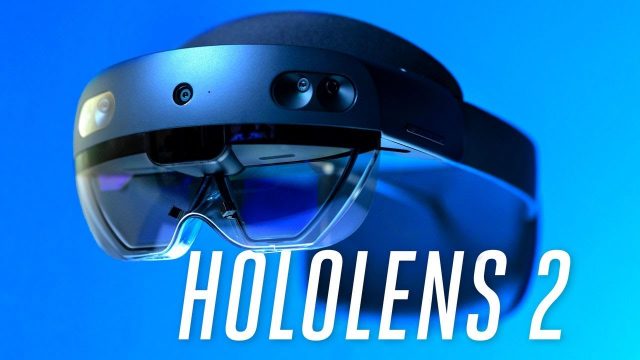 Lastly, a quick shoutout on latest list of AR headwear:
| | |
| --- | --- |
| Headwear | Cost (USD) |
| Vuzix Blade Smart Glasses | 799 |
| Epson MOVERIO BT-300 | 699 |
| Everysight Raptor | 649 |