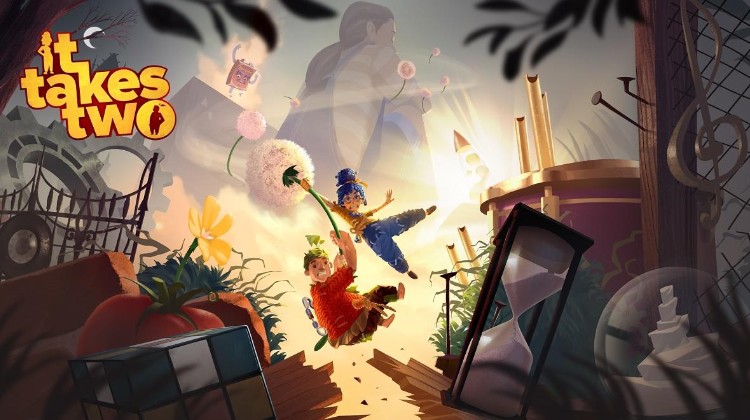 Description
It Takes Two is an action-adventure platform video game developed by Hazelight Studios and published by Electronic Arts. It was released for Microsoft Windows, PlayStation 4, PlayStation 5, Xbox One, and Xbox Series X/S in March 2021, and was released for Nintendo Switch in November 2022. Like Hazelight's debut game A Way Out, it does not have a single-player option. It is playable only in either online or local split screen cooperative multiplayer between two players.
It Takes Two received favorable reviews from critics and won multiple year-end accolades, including the Game of the Year at The Game Awards 2021 and the 25th Annual D.I.C.E. Awards. The game was a commercial success, with more than 7 million copies sold by July 2022.
Elemental Tetrad
Mechanics
"It Takes Two" is an action-adventure game with platforming elements designed for multiplayer split-screen cooperative play, which means it must be played with another player in either local or online mode. Nearly all the combat and puzzle solving in each level revolves around a theme, requiring players to not only use various interactive items scattered around the map to clear their way, but also to work with another player or they won't be able to move forward.
For example, in one early level, Mei got the hammer, while Cody gained the ability to shoot and retrieve nails. Part of the platform needs to use the hammer to smash the organs to lift to a specific location, when you have to aim at the platform and the wall between the small hole, using nails to fix it; there are some partial action part is to use the dynamic cooperation between the two, such as players can be laterally embedded in the board nails as "leverage", through the hammer hook swing to another platform.

Intuitively, there are seven levels in total, but the best part is that "It Takes Two" does not pursue the so-called "holistic", but rather each level has its own unique gameplay, two players control two characters, each with corresponding abilities in each level, and even a combination of platform jumping, The game even combines platform jumping, decryption, audio games, real-time RPG, action games, TPS, and even tower defense elements.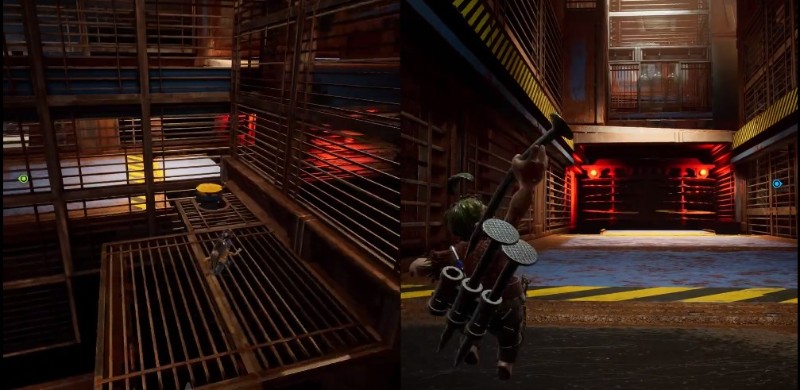 Story
  In "It Takes Two", players take on the roles of Cody and May, two strained partners who have been turned into dolls by some unknown magic. The two are trapped in a wonderful world where unpredictable situations lurk around every corner, and even though they have a thousand reluctances they must learn to overcome their differences, save their broken relationship, and find their way home to their beloved daughter Rose.
Aesthetics
The game adopts an animation style that most people can accept, full of fairy tales, you will meet the angry toolbox, high-tech squirrels, space monkey dolls guarding their daughter, the queen of the magic castle, elephant doll "cute", the game is full of wild imagination, the characters are full of personality and likeable, more like a cartoon. Each map from the style and details are perfect, and invites imagination. Of course, we can also see the game for the well-known animation movie "Toy Story" reference and tribute, this work naturally has the producer's own excellent design concept, the pursuit of two-player games, the pursuit of the game's original intention: to let players experience the simple and pure joy.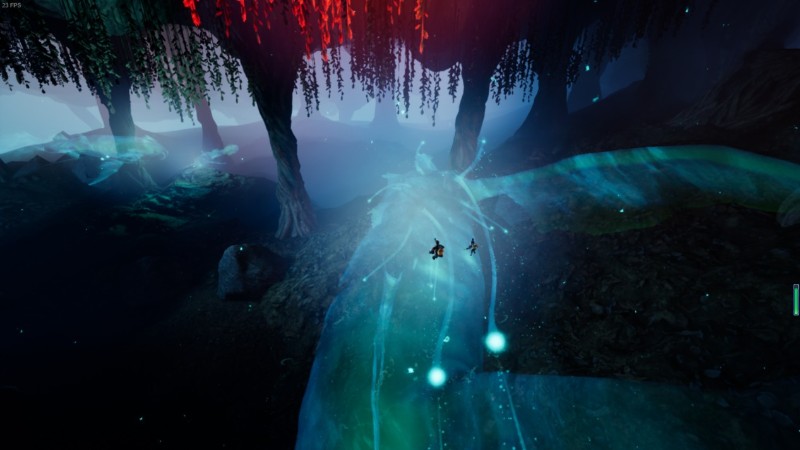 Technology
The design team supported the AngelScript scripting language in the Unreal Engine (UE4) as a fast scripting layer between C++ and the blueprint editor. This allows for quick programming in the scripting language. While the game is running, the script is modified and saved, and the changes immediately appear on the screen. This change is useful not only for programmers, but also for designers, allowing them to be involved in the entire development of the gameplay, greatly increasing their productivity.
Other Lens

Essential experience
Two's Company is an action-adventure game with platformer elements designed for multiplayer split-screen cooperative play, meaning that it must be played with another player, either locally or in online mode. It's the communication between the two players, helping each other to overcome the challenges that make this game so impressive.
Problem solving
Almost all of the combat and puzzle solving in each level revolves around a certain theme, and players not only need to use various interactive items scattered around the map to clear their way, but also need to work with another player or they won't be able to move forward.
Surprise&fun
Although this game only seems to be 13 to 18 hours long, it is almost a super "stitch monster" in terms of the richness of the gameplay. Before you get bored with a particular mechanic, the game will quickly move on to new content. One minute we're lone hunters with grease guns and cannons, the next we're mastering the ability to grow bigger and smaller and control gravity, the next we're mages and warriors …… The gameplay is so diverse that you never know what abilities you'll gain and what adventures you'll embark on until you reach the next chapter. Surprise and fun always fill this game.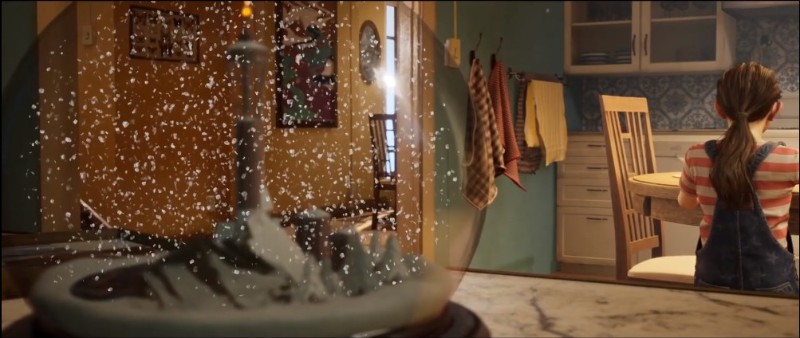 Curiosity
Roughly speaking, the whole work contains no less than thirty scenes. A seemingly simple house, in a combination of reality and reality, there is a world of difference. It is through these scenes that the developers have orchestrated an adventure about the resurgence of love.
Hazelight also gives the player a certain degree of freedom. In these beautiful scenes, usually configured with semi-open levels, such as ice town, toy town, etc.. Not only is the scenery unique, but there is also a lot of interactive content hidden here. The more unmissable details also lie in the occasional communication and interaction between couples.
Players are still jumping up and down in the pile of pillows, and in a short time, with the scene of the retro game machine, into outer space; when from the universe back to Earth, players will be like walking around, such as the toy room, classroom, dinosaur park, island paradise, circus, Lego Castle and other scenes.
No one knows what will happen next, and it is in this way that the players' curiosity is aroused.