Some recent smartglasses and headsets I think are great are:
Microsoft HoloLens 2
Magic Leap 1
Solos smartglasses
Vuzix Blade
Epson Moverio
Nintendo Labo VR
HP Reverb
Oculus Quest
Oculus Go
Pimax Vision 8K Plus
Google Daydream
Playstation VR
My choice of an MR headset is The HP Reverb. The headset provides a wide FOV of 114 degrees with two very crisp 2.9 inch displays of 2160×2160 each, with a refresh rate of 90Hz. It's quite light at 500g, and is said to be quite comfortable to wear due to adjustable support runs along the top and sides of the head. It has built-in headphones which are removable for auditory immersion. Although it's more expensive than some of the competing Windows MR headsets, the added FOV and high screen resolution shows what's possible and is important in encouraging other Windows MR to produce better headsets, which can help drive down the price in the long run. While it does not have as many bells and whistles as some of the bigger names such as Microsoft HoloLens or Magic Leap, it's tackling the less specialized and more accessible market of Windows entertainment. It's able to stand out in that market with its specs, which is why I chose it.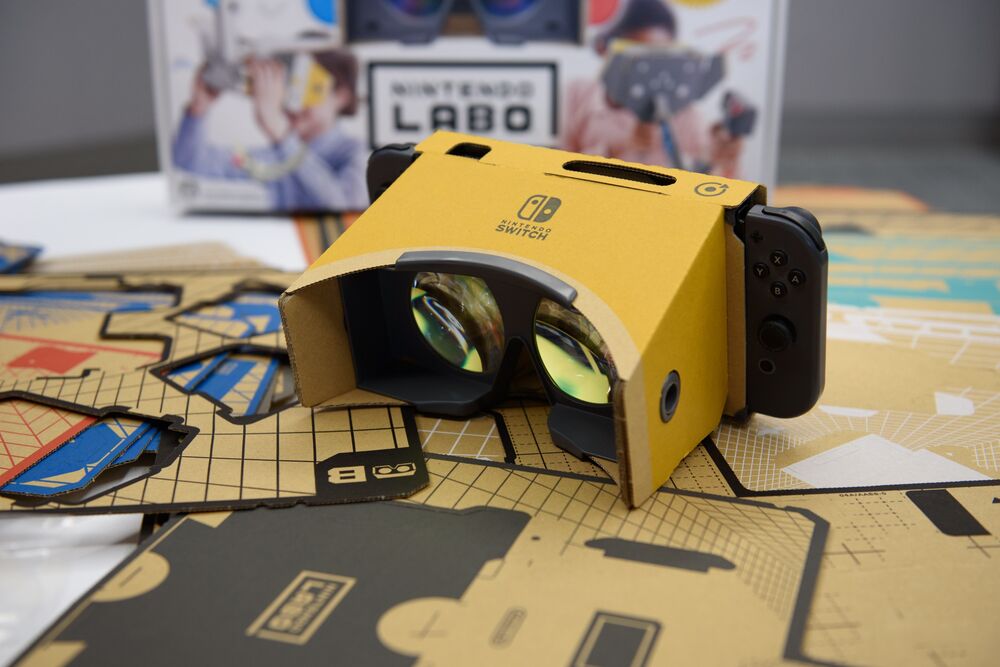 The Nintendo Labo VR is a build a simple headset kit for playing a variety of min-games on the Nintendo Switch. It's very versatile and allows users to create their own mini-games, and is very accessible to beginners while still providing an immersive experience. It does a great job being more than a VR headset just for the sake of VR – it allows people to create novel experiences for themselves. It's got a low price tag of $80 USD, so it makes a great companion to the Switch, and is able to tackle the large market of family entertainment.