Virtual Reality
There are countless VR devices that are currently available on the market, and each with its own pros and cons. There are those that require wires, and those that don't. There are those that requires a phone, and those that don't, and this list goes on. I personally believe that the best VR experience definitely woould be one that does not require any external wires, or devices, and one with an extensive support of different controllers and softwares.
Here are some of the notable VR systems in the market:
Device
Pros
Cons
Oculus Rift S
Accurate motion tracking
Full software library
DisplayPort only
Requires physical wires
HTC Vive
Immersive experience
Wide support for different controllers
Supports "whole-room VR" with use of external sensors
Expensive
Requires physical wires
Nintendo Labo Toy-Con
Great design
Engaging physical construction and play
More expensive than standard first party games
Playstation VR
Immersive experience
Works with non-VR apps and games
Motion control support
Requires separate PlayStation Camera
Less powerful hardware
All of these are spectacular VR Headsets and has its own perks, and all of these are targeted at slightly different audiences. Lets say you already have a Playstation and prefer it over a PC, then the Sony Playstation VR Is hands down the best headset you should get.
I would choose the Nintendo labo Toy-Con variety Kit over the rest. Yes, it may not have the most impressive hardware, nor the most immersive VR experience as compared to those listed above, it does intrigue most with its unique hands-on approach to DIY VR.
Going into further detail regarding the Nintendo Labo, the Labo uses the existing Switch device, and its JoyCon Controllers to provide different experiences using separately purchasable Kits. Currently there are 4 kits: VR Kit, Variety Kit, Robot Kit and a Vehicle Kit.
The VR Kit provides a more traditional VR experience where one would have a headset, but with different customisable experiences.
For example, the VR Kit has 6 different projects, the VR Goggles, Blaster, camera, Elephant, Bird and the Wind Pedal. The variety of projects that one create with just a switch and the kit is one of the reasons why i would love to try out the Nintendo Labo (If anyone would like to sponsor me this do let me know, so that I can provide a more thorough review)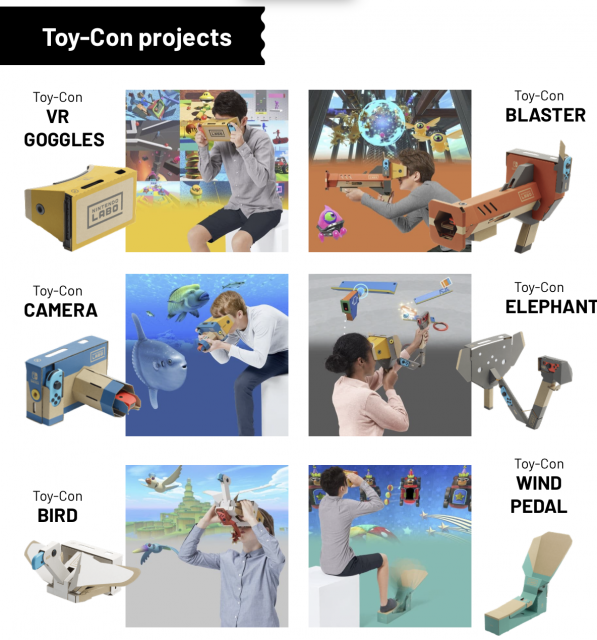 Image from https://labo.nintendo.com/kits/vr-kit/
Furthermore, playing this with kids will be a joyful experience and one where they will be able to learn and further appreciate VR technology.
Mixed Reality
What caught my eye for Mixed Reality devices was the Volvo x Varjo XR-1 system shown during lecture. I personally felt that the application of mixed reality in such a situation is really useful.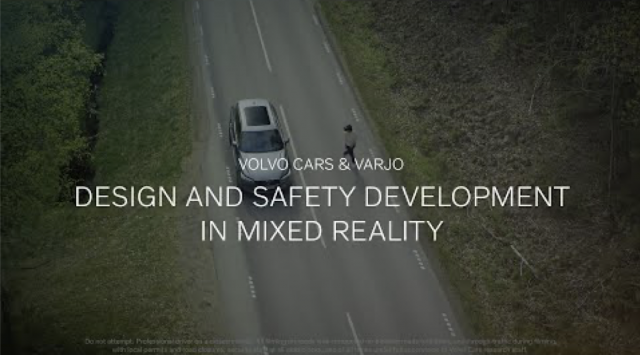 i am really looking forward for this to be available to drivers as it would be essential for existing drivers to be able to experience different situations in simulation.
Yes, the driving school has taught us how to drive, but one thing it is unable to do is to put us in dangerous situations without endangering any lives.